Hello all~!

Did you see Kawaii International? I loved it!

It didn't have as much Ayano as I would have wished (I would have loved for them to go in depth in the workings behind La Pafait, and from their poll, it seems I wasn't alone), but that behind the scenes look at the clothing store Rienda and what Mika has to do when she comes in was so interesting. They really have amazing work ethics over there, it's so cool~
(lol, is it strange that I was focused on her job rather than her style? Her outfit was cute, too!) If the clothing stores around here were as cool as that, I think I'd try to work at a clothing store again. But I digress, I can't wait until the next episode!

I recently beat Psychonauts for the first time and got 100% on it, too.

The ending was really satisfying, though the final boss was pretty easy. Then again, getting up to the boss was where the trouble was, lol.
For the past few days, I've been sewing.

Not sewing for myself, but actually sewing an outfit for one of my ball joint dolls! Last year, I designed this Christmas themed outfit for my tiny Hajnal, and I managed to make a working pattern for a pair of high waist pumpkin pants with actual working pockets, but I stopped working on it when I got depressed and lost my motivation.

I got back into it last week, and recently finished the main pattern for her top! I'm so proud of myself~

I can't stop looking at my craftsmanship.
I don't have much to work on now, just her fur trimmed capelet with detachable fur bow collar, her fur cuffs, and her leggings which will probably be the easiest, as I can just pin the fabric onto her and sew. This year, I want to try to finish it before Christmas. Would anyone be interested in seeing a few photos of it? It's only in the muslin phase and I haven't used any actual fabric because I'm still testing to see everything, but I did just finish her face-up too.
Lately, I've been getting into aloe drinks, or more specifically, a drink called Alo. I found them at a nearby store, and the bottle looked so pretty, I decided to try one, specifically the one with mango and mangosteen. It was soooo good!
But more surprisingly, it had little aloe bits floating inside of it! It's kind of weird, when you're drinking it, and suddenly, a huge piece of pulp comes at you, but the texture is kind of cool. It's like Jello, but... crunchy? It's hard to explain, lol. It's also been amazing at helping my skin heal! I broke out pretty terribly some months ago, and I ended up with a lot of scars that stuck around for months, but the drink helped heal them right up, and lightened them too. That's good, because I've been lazy about doing the apple cider mask, lol.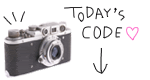 Open in a new tab to see full size!
Dress: Yumetenbo
Stockings: Found at Target
Shoes: Betsey Johnson
These shoes have a really high incline and are the highest heels I own at 5 inches.
I'm practicing walking in them, and eventually, I'll be getting some cushioned insoles. In spite of the inconvenience, however, I absolutely love this coordinate.
In fact, this dress is the very reason I decided to get these shoes in the first place. They're a match made in heaven.

Also, gotta start accumulating accessories!
Makeup close up
Do you think I've gotten a little better?
I just ordered a pair of circle lenses a few days ago.

PinkyParadise
is having a sale on Vassen's Sakura Candy lenses until sometime early next week, and they just happened to be the same style as the Candy series lenses from E.O.S that I owned before. I was originally going to order some circle lenses at the end of August (the plan is actually to buy some wishlist makeup this month), but at the going price, it couldn't be beat! I can't wait until they come in!

My makeup just doesn't look the same without circle lenses. They really do add that extra bit of 'oomph'.
Anyway, that's all for today! I recently got another award from Wanda of
Lavender and Roses
, and I'm really honored~!

My response will be coming soon (I'm working on it now!)
See you next time~!!